Marmorino Tools
Marmorino Tools specializes in producing high quality tools that can satisfy your creativity for wall plastering and finishing. Real Faux Finishing Masters, their works and their lives are our face and pride.
---
About Marmorino Tools
For you, Faux Finishing Masters and for your needs, from the experience of 3M srl, historic Italian brand in professional hand tools for building and finishing, there is from now on a new landmark in the Decoration World: Marmorino Tools. We focus and devote to realize, develop and improve ceaselessly specific tools for finishing, that can suit to the work that makes you proud everyday.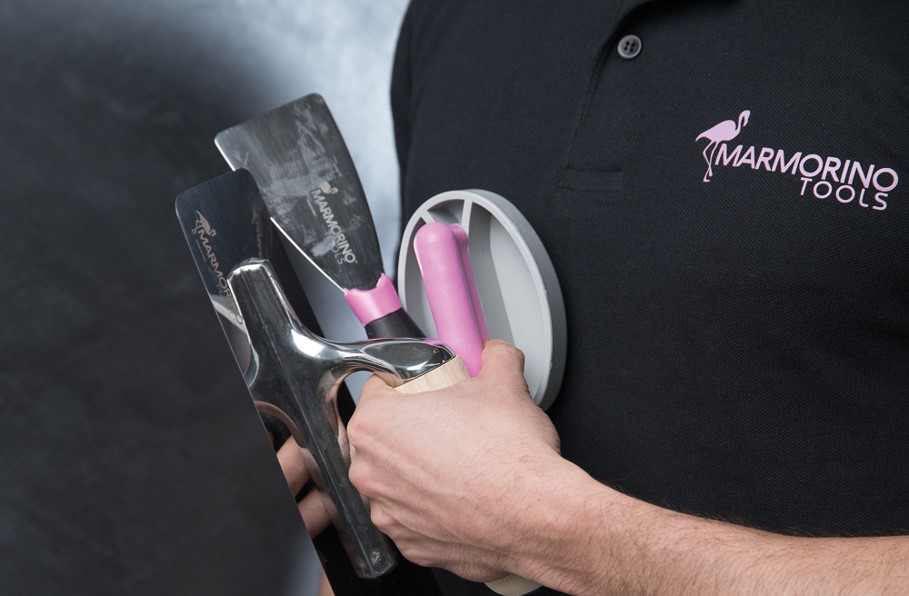 ---
Story
Marmorino Tools is a family-based historic company, with a 100% Italian heart, with the aim to keep up with the trends of international market. So we started the Marmorino Tools revolution, to give the well-deserved space to the Decoration, of which Italy is a high standard worldwide.
This is the reason why we started to design and produce tools that can be companion with the lime-based plaster products companies. Marmorino Tools is in constant renovation to express the full beauty of the plaster products and bringing them to their complete potential. Marmorino Tools is close to you not only on your working needs but on your whole world, your passions, toils and dreams: because we know that real Faux Finishing Masters, their works and their lives are our face, our pride.